This week I worked a little less, due catching up of another course, on which I got behind due to illness and hospital appointments.
I started implementation code for cheat codes, but isn't much at the moment.
I focused more on art this week, to help get some work of the artists, as they had a diorama assignment.
I made some props and took over the level design.
List of the props I made:
Wall_Short / Wall_ShortWindow / Wall_ShortDoor
Wall_Long / Wall_LongWindow / Wall_LongDoor
Wall_LowShort / Wall_LowLong / Pilar
DoorClosed_Handle1 / DoorCLosed_Handle2
DoorClosed_Window_Handle1 / DoorClosed_Window_Handle2
DoorOpen_Handle1 / DoorOpen_Handle2
DoorOpen_Window_Handle1 / DoorOpen_Window_Handle2
Archieve / Cabinet / Cabinet_Corner
TableGlass_SmallRound / TableGlass_BigRound / TableGlass_Oval
Couch / Clock (working with animation)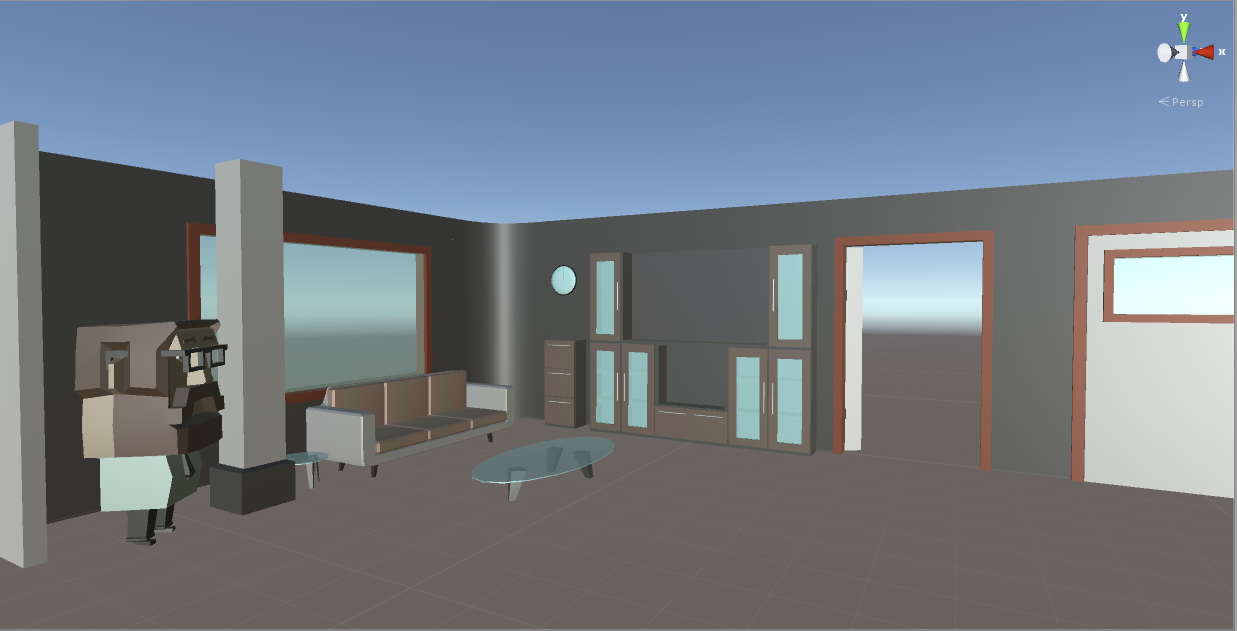 As for the level, I'm slowly building up one of the floors of the first buidling: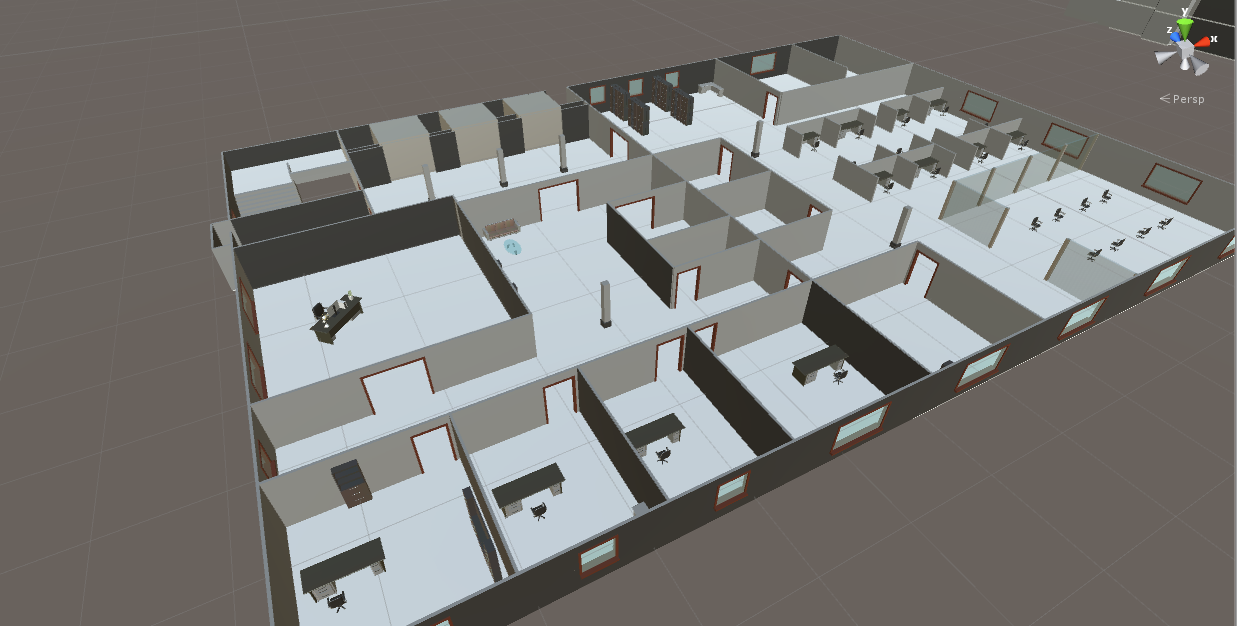 The end result should look a little like this (just a test building with elevators):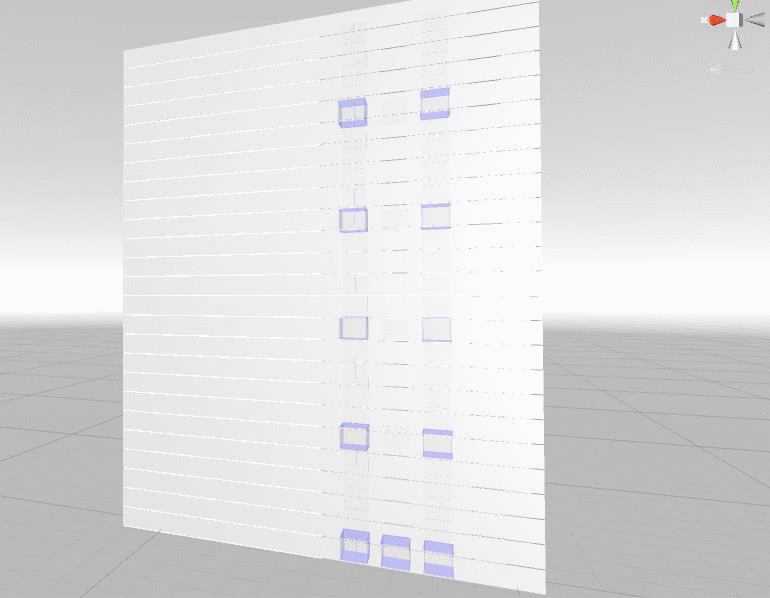 Note: each elevator will work individually once in game: for now they react to 0-1-2-3-4 according to the floor.